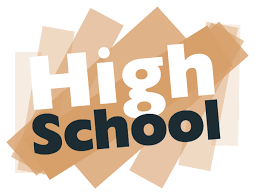 Southwest Adult High School creates lifelong learners who achieve academic success, expand their perspectives, and build life skills in order to reach their own potential and have a positive impact on society.
Southwest Adult High School strives to be the premiere resource for adult educational advancement in Utah.
Every person can learn.

All students are unique and deserve equal access and opportunity to quality education.

Respect is essential for learning.

Lifelong learners are accountable to themselves and continually seek new knowledge.

A literate and educated citizenry is vital to a productive society.
SWHS offers the traditional High School Diploma, as well as preparation for the GED test. Completion may be done while in PCF or after release.
What is the difference between the GED and the High School Diploma?
The traditional High School Diploma is earned through credits.  The GED is a test in Math, Language/Reading, Social Studies and Science.  If you pass the test, you receive a High         School Completion Diploma.
How do I become a student?
You need to attend an orientation/registration.
Send your request to Programming to sign up for the registration.
Who can attend SWHS registration?
If you do not have a High School diploma already – yes.
Do you have a GED and got it before 2009 – yes.
If you received your GED after 2009 – no.
Will you be incarcerated for two or more months – yes.
What is the current schedule for class and registration?
We are not accepting requests for registration at this time. Registration will resume after summer hiatus.
School is out of session.
AdvancED Accreditation by Northwest Accreditation Commission. Offering traditional High School Diploma, GED preparation, and ESL classes.