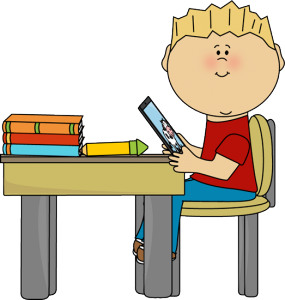 Current PCF Programs for Men Blocks D, E, I, J and K.                                          Updated: 07/01/2023
************ Please make sure you read through to the end to include the rules. **************
1st Southern Baptist Church Services (Sun 4:30pm, Biweekly)
Reports of the death of belief in God have been greatly exaggerated. Traditional religious affiliation may be in decline, but 9 in 10 Americans believe in God. What they believe about God varies, but for the vast majority of people, some sort of abiding faith is an indelible part of the human experience.
A non-denominational gathering for those who are interested in learning more about God and His word.
All are welcome to come.  Sundays at 4:30 for Men and Women.
Alcoholics Anonymous (Saturday Afternoon)
An open discussion meeting sharing experience, strength, and hope with each other to help solve common problems with alcohol.
Calvary Chapel Church Services (Biweekly)
A verse by verse, chapter by chapter teaching of the Holy Bible. Sessions are interactive and also include: movies, praise & worship, question & answer periods, prayer requests, & praise reports. Clergy barrier visits are available to those inmates who request them.
Catholic Church Services (Sun 3:00pm, Biweekly)
For Members of the Catholic Faith. And for anyone looking to learn more.
Fatherhood (Monday Mornings)
The Fatherhood course is designed to assist fathers in developing a positive attitude toward being a dad to their children with an emphasis on personal growth and family success. Relationship skills are stressed with a focus on developing interpersonal skills through self-evaluation, methods of conflict resolution, behavioral concepts, and effective communication principles.
Church Services (Sun 10:00am, Biweekly)
LDS, Catholic, Southern Baptist, J.W., Spanish, Calvary Chapel.
Narcotics Anonymous (Saturday Afternoons)
An open discussion meeting sharing experience, strength, and hope with each other to help solve common problems with narcotics.
Life Principles Based on the Bible (Biweekly)
An educational class using the Bible as a reference to have a discussion on scheduled topics to provide good direction in life.
Southwest High School   (TBA)                                                                                                                      
Lessons are designed to help you earn your GED or diploma. GED testing is provided. Completion of the course may be done while in PCF or after release at SWHS in St George.  Students who attend SWHS are allowed to attend the "SWHS Movie Day"  which typically will show recently released movies, based on attendance and/or study level gains.
You will need to attend Registration before attending regular school. Acceptance to High School is dictated by certain prerequisites and eligibility requirements.
If you already have your high school diploma or GED received in 2009 or after you may not attend. Do you have your GED and received it prior to 2009 and would like to get your diploma you may attend. You will need to be incarcerated for 2 months or more.
If you meet these basic requirements you may attend registration for a final determination.
Spanish Bible Study (Sun 2:00pm, Biweekly)
Any Spanish speaker may attend regardless of religious preference.
The above Constant classes you may sign up for at any time by requesting to be enrolled to programming. Various other Life skills type classes(designated with an *) require you to enroll and attend from start to finish, have a class-size limit, and enrollment will be approved on a first-come-first-serve basis.
AP&P Classes
Programming does not administer AP&P classes.
Must be Approved By AP&P to Attend. Not an open Registration class.
===============================================================================================
1) Be dressed in uniform (no undershirt, no shorts), & wait by the door at the appointed time.
2) Level 3 and up may send a request through the Kiosk to Programming asking for approval to specific classes (don't just say "all classes").
3) You may only attend church services for your declared religion.
4) A Change of Religious Preference may be done once every 90 days.
5) You may request a clergy barrier-visit from a specific denomination's clergy.
6) If a class is full, you may be placed on a 'WAIT LIST' until there is an opening.
7) You will be removed (without notification) from a class for Poor Attendance especially if there's a waiting list (often for 3 or more consecutive absences, maybe less if the class is full.
8) If you are removed from a class for poor attendance, you will need to request approval to be re-enrolled. You may be temporarily suspended (ie 30 days) from a class for poor attendance or put at the end of any wait lists.
9) If your level is reduced below level 3, or if you are moved to booking, or if you leave PCF overnight (ie: Parole Board, CUCF Medical, Furlough, etc) you may be removed from ALL programming classes and waiting lists and would then have to request to be re-enrolled upon your return to.
10) The Prison is sent a monthly record of classes, Start Date, End Date, End Reason, and Total Hours attended for state inmates.
11) You can ask to be removed from a program instead of waiting for reports to say you were removed for poor attendance. If you've attended enough class sessions, you can ask programming to mark you off as "Completed" (this will be verified) instead of "Quit", "Poor Attendance", or "Released From Facility" removals.