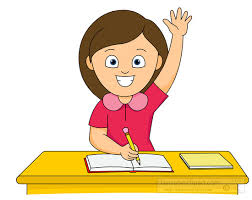 Current PCF Programs for Women                                                                               Updated: 07/01/2023
************ Please make sure you read through to the end to include the rules. **************
12-Step (To Be Determined)
Teaching life skills through the LDS 12-Step program; focusing on God and Jesus Christ as the higher power.
Alcoholics Anonymous (Saturdays Afternoons)
An open discussion meeting sharing experience, strength, and hope with each other to help solve common problems with alcohol.
Catholic Church Services (Catholic only) (Sun 2:00pm, Biweekly)
For those who declare Catholicism as their religious preference.
GOGI (Getting Out by Going In) (On Hiatus)
GOGI's mission is to empower individuals with the positive decision-making tools needed to create an extraordinary life. Created primarily for the incarcerated with prisoners' input. Learn the 12-tools of GOGI.
*This class is not open enrollment. If you miss the first day of the session you will need to wait until the next cycle.  If it's not currently available, you'll need to wait for a new posting and then sign up.
Church Services (Biweekly)

LDS, Southern Baptist, Catholic, Calvary Chapel, Spanish Bible, J.W.
Narcotics Anonymous (Saturday Afternoon)
An open discussion meeting sharing experience, strength, and hope with each other to help solve common problems with narcotics.
Southwest High School    (Currently Unavailable)                                                                         
Earn your GED or diploma. GED testing is provided. Completion of course may be done while in PCF or after release at SWHS in St George. -Most students who attend SWHS are allowed to attend the "SWHS Movie Day" twice per month which typically will show recently released movies.
Yoga (Discontinued-Currently Unavailable)
An exercise program that combines toning, strength, and cardiovascular training through following varying instructions on video. Class can support 15 inmates at a time. Absences will be issued to non-attending inmates (unless class is full).
1st Southern Baptist Church Services (Sun 4:30pm, Biweekly)
Reports of the death of belief in God have been greatly exaggerated. Traditional religious affiliation may be in decline, but 9 in 10 Americans believe in God. What they believe about God varies, but for the vast majority of people, some sort of abiding faith is an indelible part of the human experience.
A non-denominational gathering for those who are interested in learning more about God and His word.
All are welcome to come.  Sundays at 4:30 for Men and Women.
Sign Up to Attend
AP&P Classes
Programming does not administer AP&P classes.
Must be Approved By AP&P to Attend. Not an open Registration class.
The above Constant classes you may sign up for at any time by requesting to be enrolled to programming. Various other Life skills type classes(designated with an *) require you to enroll and attend from start to finish, have a class-size limit, and enrollment will be approved on a first-come-first-serve basis.
1) Be dressed in uniform (no undershirt, no shorts), & wait by the door at the appointed time.
2) Level 3 and up may send a request through the Kiosk to Programming asking for approval to specific classes (don't just say "all classes").
3) You may only attend church services for your declared religion.
4) A Change of Religious Preference may be done once every 90 days.
5) You may request a clergy barrier-visit from a specific denomination's clergy.
6) If a class is full, you may be placed on a 'WAIT LIST' until there is an opening.
7) You will be removed (without notification) from a class for Poor Attendance especially if there's a waiting list (often for 3 or more consecutive absences, maybe less if the class is full).
8) If you are removed from a class for poor attendance, you will need to request approval to be re-enrolled. You may be temporarily suspended (ie 30 days) from a class for poor attendance or put at the end of any wait lists.
9) If your level is reduced below level 3, or if you are moved to booking, or if you leave PCF overnight (ie: Parole Board, CUCF Medical, Furlough, etc) you may be removed from ALL programming classes and waiting lists and would then have to request to be re-enrolled upon your return to.
10) The Prison is sent a monthly record of classes, Start Date, End Date, End Reason, and Total Hours attended for state inmates.
11) You can ask to be removed from a program instead of waiting for reports to say you were removed for poor attendance. If you've attended enough class sessions, you can ask programming to mark you off as "Completed" (this will be verified) instead of "Quit", "Poor Attendance", or "Released From Facility" removals.