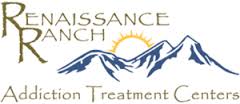 Renaissance Ranch is a 501c3, non-profit organization in St. George Utah. We are a Utah state licensed outpatient treatment provider. Our services are offered at a reduced rate to make treatment options more affordable and realistic. Renaissance Ranch is a complete transitional program. Our services are provided prior to the release date and/or discharge of any coordinating treatment providers. Renaissance Ranch services are ASAM assessments (substance abuse evaluations), court approved treatment recommendations with individual treatment plans. Recovery support services are provided to assist in find housing options, medical and dental health needs, medical insurance, employment opportunities, and additional treatment resources. Our program is a continuous program that supports you every step of the way. We provide group classes that will increase your success to stay in recovery. Our Certified Peer Support Specialists, "Recovery Coaches", are a vital key in our program. These coaches are peers, meaning they have been in similar circumstances and have been successful in recovery. Our purpose is to support lifetime sobriety and provide services that are low to no cost, build the support systems, and to break down the barriers that can hold you back from getting your life back.
If you are in need of help, support, and more information please fill out the brief questionnaire available from the Programming Dept.
All answers are kept confidential and the information is not released to anyone without your written consent. Please answer with complete honesty because these questions help assist in guiding each individual's needs.